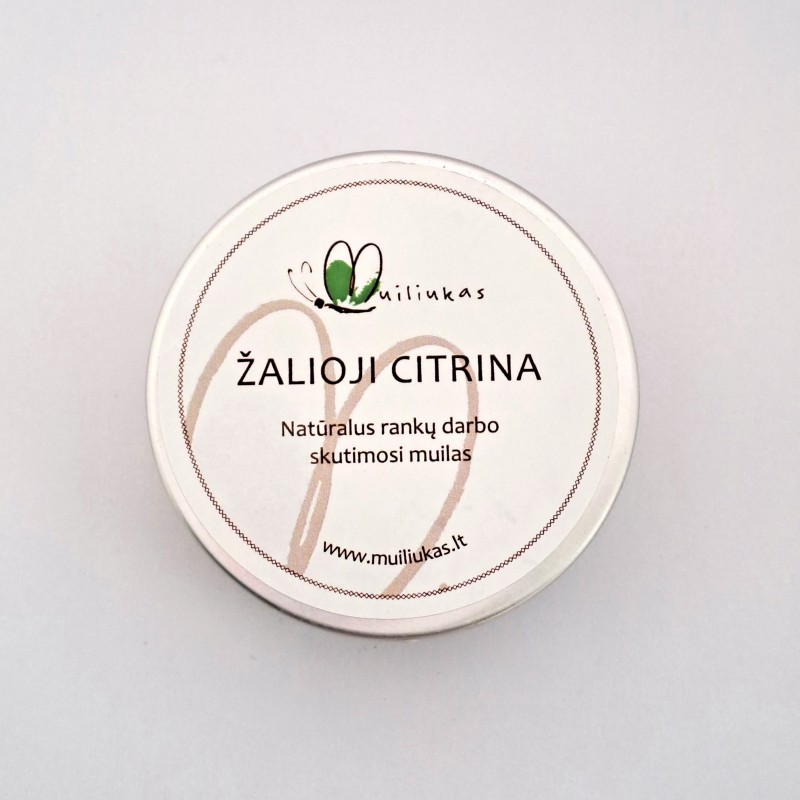  
Green Lemon - shaving soap
Natural handmade solid shaving soap.

Terms of service

Delivery terms

Return policy
Our special shaving soap blend includes extra glycerin for a better lather and a smoother, more hydrating shave. Tea tree essential oil disinfecting the skin and peppermint essential oil has a calming effect on the skin.
Recommended: For all types of skin.
Features: moisturising, nourishing, protecting from voidance and disinfecting the skin.
Ingredients:
Oil: Palm, Olive, Coconut, Castor, Avocado.
Essential oil: Peppermint, Tea Tree.
Scent: fresh soft mint.
Solid shaving soap (50g) in a aluminum box.
You might also like