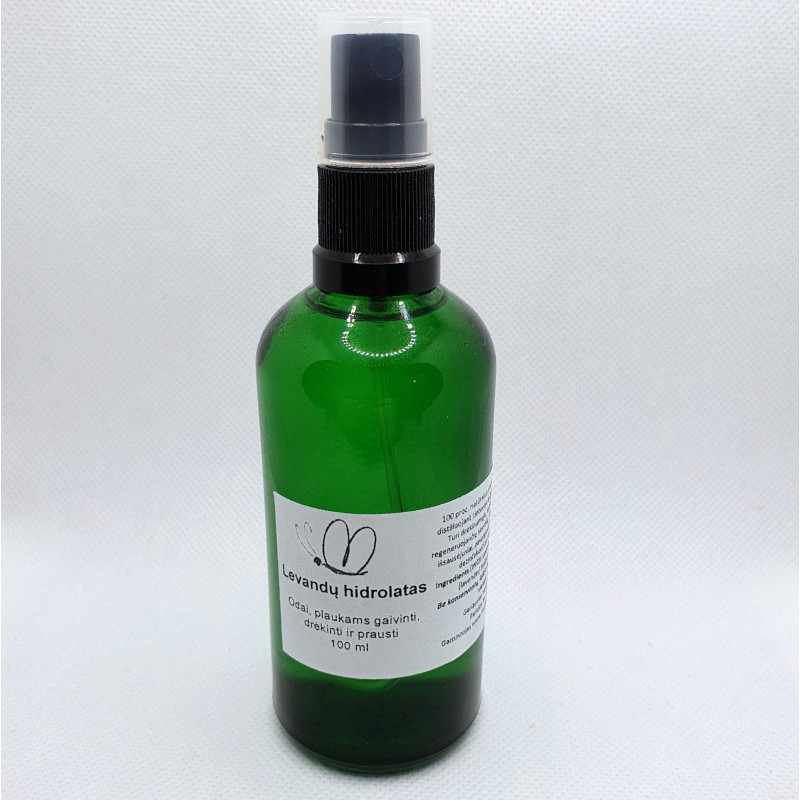  
Lavender hydrolat
Lavender (Lavandula angustifolia) hydrolat

Terms of service

Delivery terms

Return policy
Recommended:for refreshing and moisturising the sking and hairs. Fits for different types of skin and hair care, especially good for sensitive skin.
Features:
Lavender water (hydrolat or hydrosol) is a natural product made by steam distilling lavender flowers grown in Lithuania. This hydrolate has moisturizing, healing and regenerating properties, applied to dry, problematic skin by calming and refreshing it. Lavender aroma perfectly relaxes, used as a tonic, biologically active substances moisturize, nourish, soften skin and hair. Specialists advise to clean (spray) your face with this water and then apply oil or cream, moisturizing your hair with hydrolate before using the mask.
Lavender hydrolate is suitable for cleaning make-up, as a lotion, after shave, for inhalation use, pouring into the bath. Lavender water can also calm sunburn, insect bites, itching. It is ready for direct consumption, does not need to be diluted.
Ingredients (INCI):
Lavandula angustifolia (lavender) hydrosol water.
100% natural product, free of additives and chemical impurities.