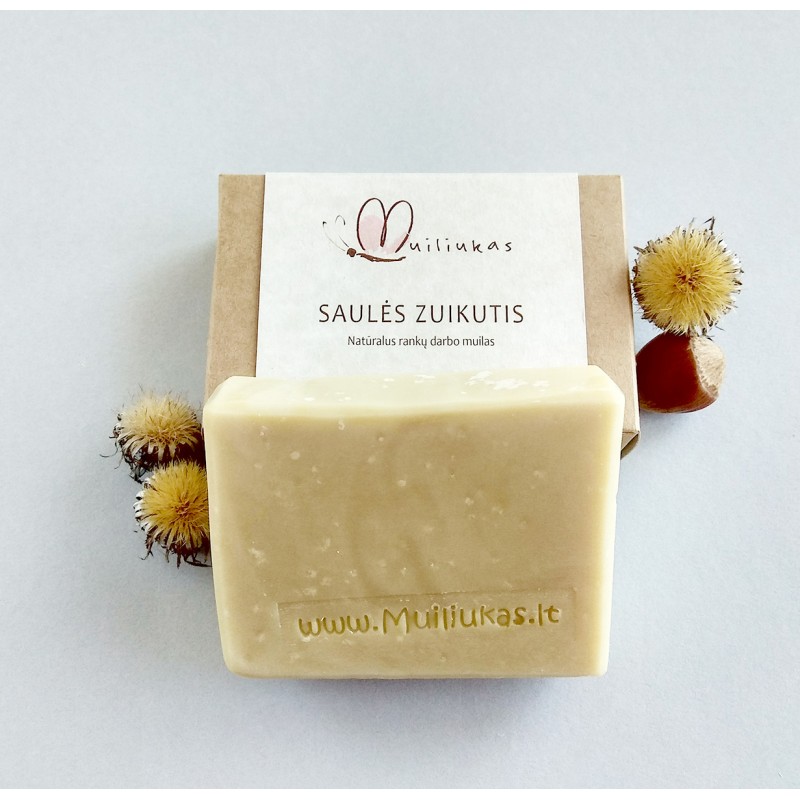  
Sun bunny
Moisturizing, nourishing, anti-dry skin soap with chamomile extract (no essential oils)

Terms of service

Delivery terms

Return policy
The soap is suitable for washing even the most delicate and sensitive skin. Suitable for babies or people with allergic skin. The main component of the soap is olive oil, which moisturizes, softens and refreshes the skin. The soap is enriched with beneficial sea buckthorn oil and chamomile extract, which smooth it, reduce irritation and redness. Due to the natural chamomile extract used in this soap, it has a mild chamomile scent, but does not have a distinctive aroma as it is produced without even natural essential oils avoiding any possible irritation of sensitive, eczema prone skin. This soap is especially suitable for washing a face - the skin becomes clean, fresh and soft.
Recommended: to dry, sensitive and allergic skin. Fit to kids, pregnant women.
Features: moisturizing, nourishing, protecting the skin from dryness.
Consistency:
Oil: olive, palm, sea buckthorn.
Essential oil: none.
Other ingredients: chamomile extract.
Scent: neutral.
You might also like