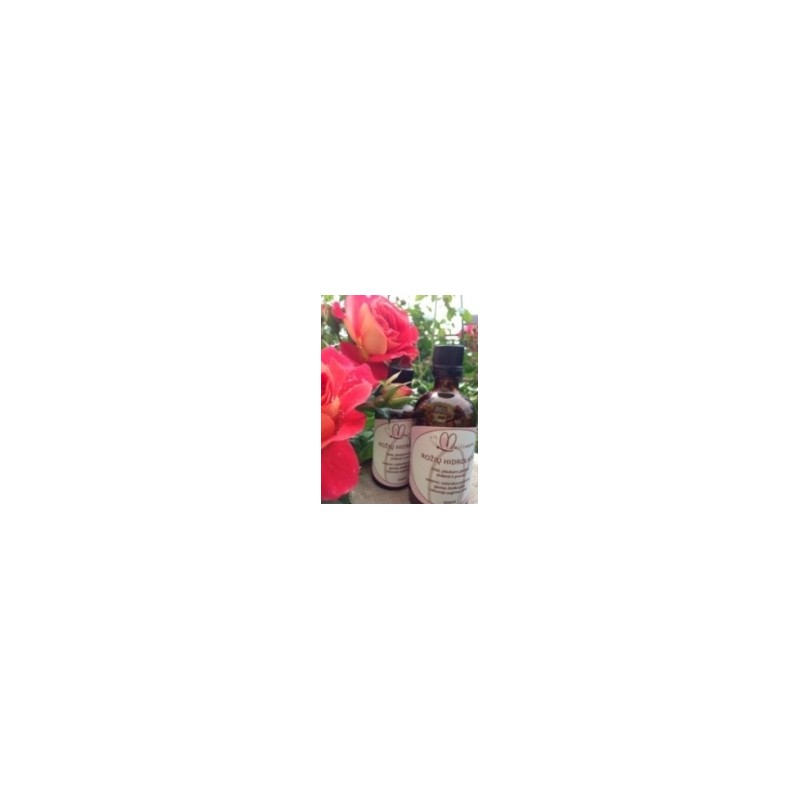  
Rose Hydrolat

Terms of service

Delivery terms

Return policy
Recommended: The toning and softening properties of rose water are beneficial for all skin types, but are especially recommended for drier, mature complexion. Nourishes, moisturizes, rejuvenates, reduces wrinkles in mature dry skin; balances oily skin; soothes sensitive skin; cleans and cools normal skin.
Features and use:
Fresh rose petal water (hydrolat) is a natural product produced by steam distillation of roses grown in Lithuania. Rose water has a balanced pH, stimulates regeneration processes in the skin cells, soothes the sun-drenched skin, destroys small capillaries, and evens out complexion. It is often used as a tonic, moisturizer. Ideal for moisturizing the skin before applying oil or creams (oil, cream absorbs better). Hydrolat effectively moisturizes the hair before using hair masks, makes it possible to moisturize whole body after bath or shower procedures. Rose hydrolate not only soothes irritated skin, but also improves mood and well-being, relieves nervous tension, so it can also be used as a relaxant in the case of irritation. Just spray your face or clothes and take a deep breath of this wonderful fragrance.
For direct use, no dilution needed.
100% natural product, free from additives and chemical impurities.