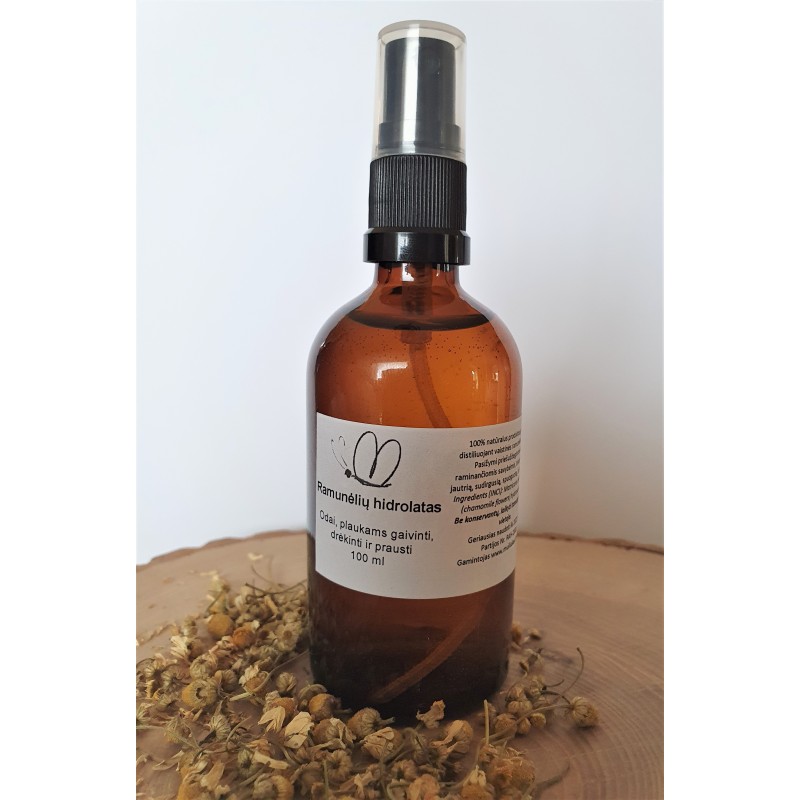  
Chamomile hydrolat
German Chamomile (Matricaria recutita) hydrolat

Terms of service

Delivery terms

Return policy
Recommended: Chamomile has strong anti-inflammatory, calming properties, so this hydrolat is suitable for the care of sensitive, irritated, acne, acne-damaged or dry skin.
Features: Medicinal Chamomile water (hydrolat or hydrosol) is a natural product made by steam distilling chamomile flowers grown in Lithuania. Hydrolat calms, reduces redness and allergic reactions. It is suitable for eye care. Due to the toning and softening effect, it is ideal for after shaving. Due to its strong anti-inflammatory effect, it can be used after severe burns in pure or in combination with lavender water. This hydrolat will reduce inflammation and accelerate healing. Chamomile water is helpful for any redness of the skin: irritations, burns (and sunburn), skin pruritus, even eczema and psoriasis. It is ready for direct consumption, does not need to be diluted.
100% natural product, free of additives and chemical impurities.
You might also like